Congratulation, CTE obtaining 24th Malcolm Baldrige National Quality Award
2021.08.29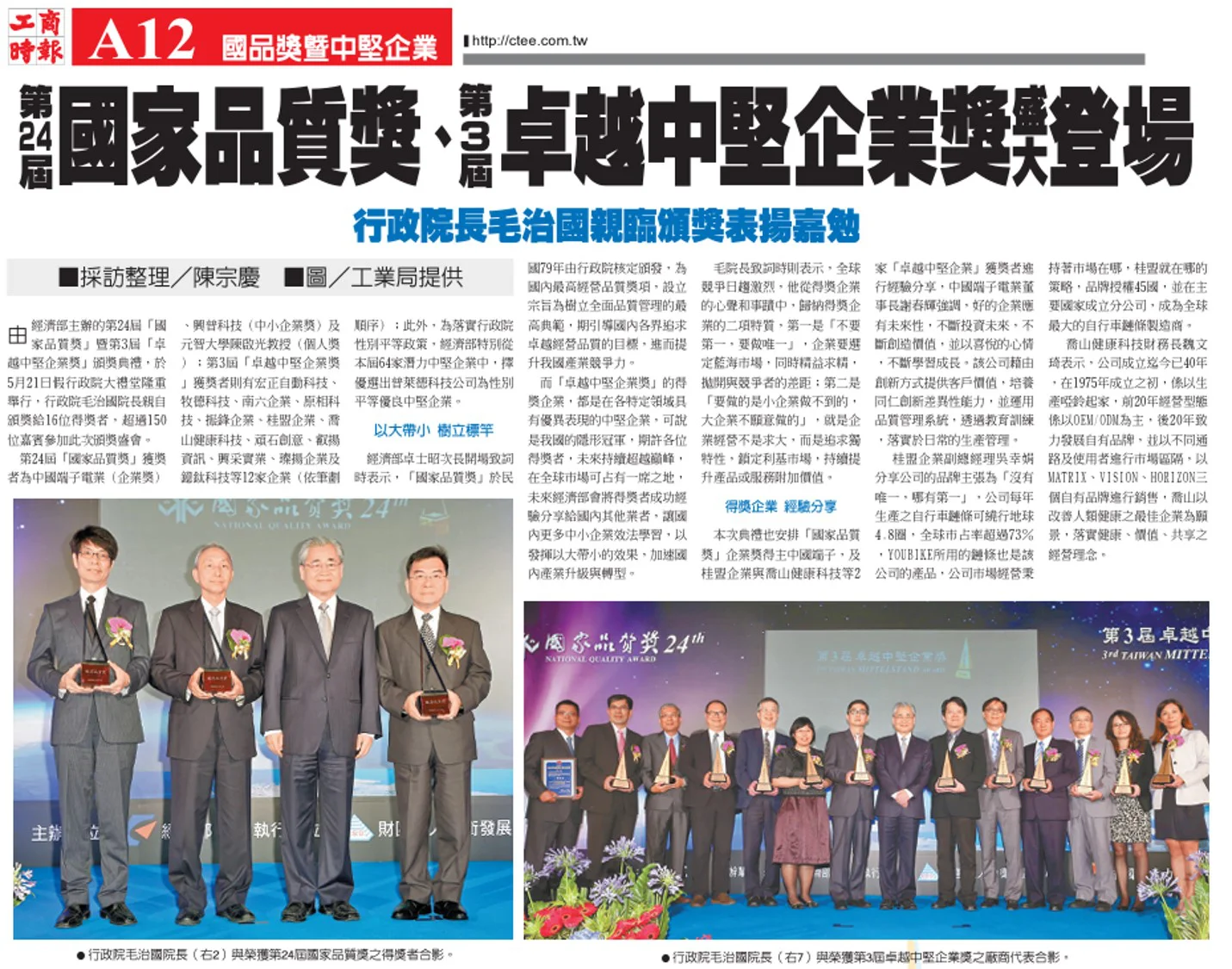 The Malcolm Baldrige National Quality Award represents a nationally certified, quality-assured award, and is considered the highest honor by all business operators. It is a great honor and privilege for CTE to have the courage to put our dreams into action and to receive this honor, and we would like to thank all our partners for their guidance and love.
From wire harness, display, green energy products and automotive electronics, CTE is able to create differentiation and meet the needs of the industry with high technology, high quality and high added value. With the firm belief that if you pursue excellence, success will follow you, all of our employees strive to implement total quality management, so that the glory and recognition from our country and customers will become the driving force for CTE's progress. In the future, we will build our own brand with CTE inside as the core, based on the accumulated foundation of CTE and increase the added value. The core value of the CTE brand is to create value through the culture of people-oriented teamwork within the organization, the spirit of sharing business opportunities with customers, and the belief of integrating resources with manufacturers.
In addition, through international industrial-academia cooperation, Taiwan's accumulated management energy can be used to cross over to the international vehicle and industrial machinery market, creating not only the quality of products made in Taiwan, but also enhancing the value of Taiwan-designed products, to fulfill the business strategy that "to have a foothold in Taiwan, to have the whole world in view."
Receiving the National Quality Award brings with it more responsibility and commitment. We hope that you will continue to give us your support and guidance so that CTE Tech Corp. can not only meet the spirit of the National Quality Award, but also make continuous efforts to demonstrate the meaning and value of it.
Edited by CTE HQ.
記事リストに戻る