CTE - Honda Best of All Award
2021.09.17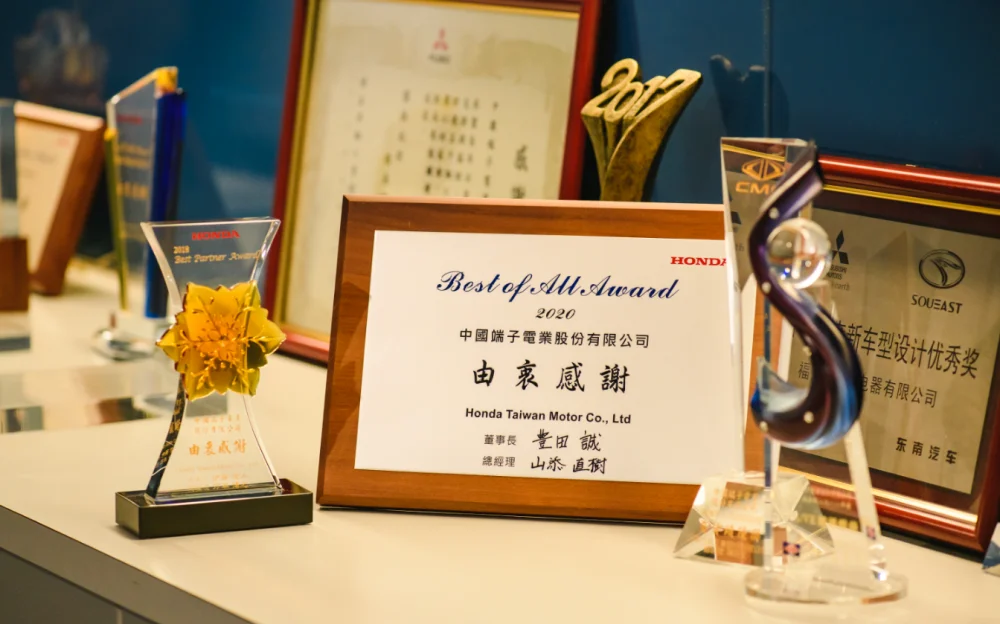 Congrats! CTE Tech Corp. has been awarded the "2020 Best of All Award" by Honda Taiwan. his is the 16th consecutive year that Honda Taiwan has recognized our quality, supply, and cost effeciency thru different awards (i.e. Best partner award, Best quality award etc) since 2004.
CTE's mission is to assure customers' confidence to us when preparing for a crisis. During the pandemic, we even took the initiative to go to Honda Taiwan to conduct an inventory and supply status explanation after the Lunar New Year holiday, so that customers can fully grasp the supply chain status, and allow customers to carry out their own supply chain management preparation with concern.
At the same time, we also received verbal affirmation from our customers that we were the only supplier who took the initiative to explain our supply status, which made them feel that we are not only a long-term supplier, but also a business partner who always puts themselves in their shoes.
We are honored to receive awards from Honda Taiwan over the years. CTE will continue to provide high quality products and services in order to provide satisfactory product and service solutions to each of our customers.
Edited by CTE HQ. 
記事リストに戻る